Social media is undisputedly the most important medium of communication today. It is the most instantaneous source of information, including breaking news. Right from the president of the United States to the owner of your local newsstand, everyone turns to social media. The purpose is certainly different. Some are information absorbers while some are imparters. Some people use social media for outreach while some simply want to have fun. Regardless of why you use social media and how many sites you are on, it is affecting your personal focus. While all the benefits are accepted and appreciated by any and sundry, the shortcomings or the ill-effects are also worth noting.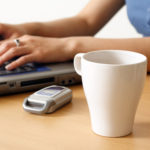 Let us imagine what happens when an average user gets on social media in the morning or for the first time in the day. A quick check of notifications on Facebook and Instagram, a rundown of the posts populating the wall, a check of all email notifications while one is already logged onto multiple sites and then there is Twitter with its relentless supply of new posts. You come across one piece of breaking news and before you have processed it you switch to another post. There are articles in links and headlines grabbing your attention. Before you have understood what the article is supposed to share, you have moved onto another post or perhaps some discussion that you don't fully understand.
None of the information you come across is being processed. It is unlikely that you would remember anything. Unless there is some really important update or an unprecedented, shocking or very personally affecting piece of information, you are unlikely to remember anything that you have seen, read or known in those few minutes on social media every morning.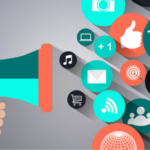 It has already been proven empirically that young adults and teenagers are suffering from a loss of attention span because of social media. The average attention span has steadily declined from several seconds to less than ten seconds. There are reports indicating that people stay focused on one piece of news or information, video or image for less than five seconds. Two to three seconds is not focus at all.
The endless supply of news, information, politics, crisis and then there are personal messages, party invitations, events, birthdays and promotional posts to distract you from your business goals, personal goals as well as friends and family. The sooner one stems this problem, the better it will be, both personally and professionally.
Business Edge Designs
1-800-975-6352
416-436-8818
www.businessedgedesigns.com